Yesterday, Bankwest Online Banking (BOB) was having some serious performance issues. The site was painfully slow to use. After a few hours, I tried logging in again and was presented with the following message before I was allowed to logon.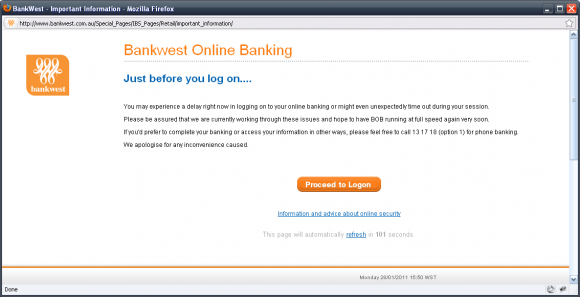 I think this kind of information really helps set expectations for the customers, and I liked the tone of this message as opposed to some others.
Bankwest is lucky that it doesn't have the media pull of its big brother, or cousins. For the rest of us, it's a shame that it didn't get more attention, we then might have seen a reason pushed out in the press release.
Fortunately for me, after braving the "Proceed to Logon" button, the site was back to full speed.