LoadRunner happily accepts blank parameters, it just that Vugens parameters screen doesn't realise it yet. Web searches show this being a problem for people as far back as 2008 and there are all kinds of solutions posted.
The blank parameter in notepad

Even though our blank parameter does not show up in Vugen parameter window, it is recognised.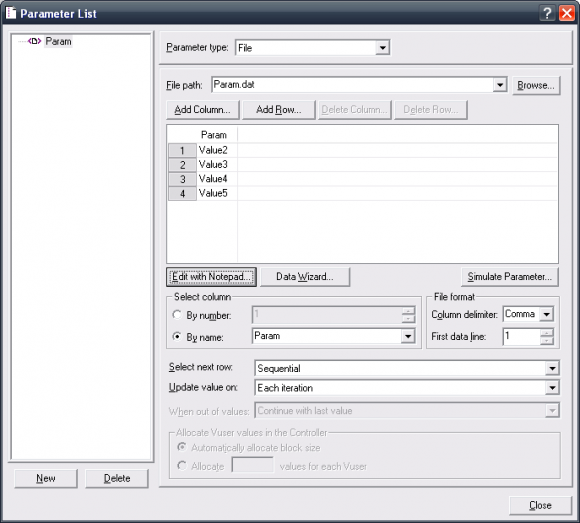 And heres your blank parameter.

Nothing new here, though for me, it was more of a problem than a solution. I was caught out with two blank lines at the end of a parameter file. When editing in notepad, be sure to only have one blank line at the end of your parameter files. The single blank newline must be there, as its used as an end of file delimeter, and is not used as a parameter.